Slot games are evolving at an ever increasing pace. They have rapidly transformed from simple 3 reel games into 5 reel video slots and now feature interactive bonus rounds and even movie clips. It is possible to play some amazing slot games online for Bitcoin nowadays. These come from a range of casinos and software creators, and give you the opportunity to win big prizes.
Best Bitcoin Slots Sites
Below we have a list of the best Bitcoin casino slots sites. We took into consideration the range of slots available, site security and withdrawal speeds. We are avid slots players ourselves and understand what is important to players.
| | | | | | | | |
| --- | --- | --- | --- | --- | --- | --- | --- |
| 1 | | CloudBet | | | | | GO |
| 2 | | Yako Casino | | | | | GO |
| 3 | | Betchain | | | | | GO |
| 4 | | Das Ist Casino | | | | | GO |
| 5 | | Bitstarz | | | | | GO |
| 6 | | mBit | | | | | GO |
| | | | | |
| --- | --- | --- | --- | --- |
| 1 | CloudBet | | | GO |
| 2 | Yako Casino | | | GO |
| 3 | Betchain | | | GO |
| 4 | Das Ist Casino | | | GO |
| 5 | Bitstarz | | | GO |
| 6 | mBit | | | GO |
Playing slots for Bitcoins has some big advantages. These include the ability to play anonymously and to avoid the transaction fees on payments which depositing in traditional ways can incur. This article takes you through Bitcoin slots, starting with the key advantages, and then outlining the games available – before giving you some tips on getting the most from Bitcoin slot games.
Play Slots by These Developers for Free Online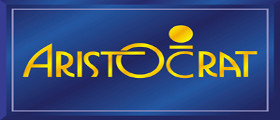 Why Play Slot Games Using BTC?
Anonymity is a big deal for many online casino players. At Bitcoin casinos you can enjoy slots pretty much incognito. To register you only need a valid e-mail address, and no backup documentation or proof of location will be requested by any casino. This gives you the freedom to gamble from anywhere without involving your bank or credit card details. It also means that there are no geographical issues, which is particularly important for US based slots fans.
The second advantage of Bitcoin slots is that you will not lose out to transaction fees charged for deposits and withdrawals by any casinos. For US players, offshore casinos have high costs of handling banking transactions in dollars. They handle these by charging players 5% or more for deposits and fixed costs of up to $50 for a withdrawal. When you play slots at Bitcoin casinos there are no transaction costs. This not only saves you money immediately, it allows the casinos to offer bigger and better incentives. For example some casinos offer 50% or 25% bonuses on every deposit made, something that is not heard of at dollar-based operators.
Bitcoin casinos go out of their way to demonstrate fairness to their players. Many games include server strings, which when combined with the seed from your device, can be used to show that the deal was fair. SatoshiBet, a Bitcoin casino with only one simple slot game, does include provably fair information as part of their setup. For others you'll need to rely on 3rd party auditors.
You will find a great selection of Bitcoin slots at the different casinos. These include some cutting-edge titles from the likes of PlayTech and BetSoft, as well as games created by BTC casinos themselves. All of these games can be enjoyed in your browser and on mobile devices – and all of them can be played anonymously too.
Types of Bitcoin Slot Available Online
Most Bitcoin slots will come in the category of Video Slot, with 5 reels and multiple win-lines. You can find some traditional 3-reel games too – which mimic the early mechanical games from live casinos. The quality and interactivity of slots games varies a lot across the different casinos. Here is an idea of the main games you can play for BTC.
For fans of provably fair games, the 'Lucky Sevens' slot at SatoshiBet is the game to play. This is a very simple 3-reel game with one win-line. Every spin can be verified as being fair, and you can choose the number of coins you play for and also auto-spin. With no interesting features and a very retro look to it, this is not the most engaging of slot games. There are several stand-alone slot games at casinos created by Bitcoin enthusiasts. I recommend you check for a track record of payments on the community forums before you deposit. It can be hard to tell which sites are able to fulfil big payments for the higher wins just from the sites themselves.
SoftSwiss are an up and coming casino software provider which license games to Bitcoin casinos including Betchain Casino. Their games are smart looking, and have up to 9 win-lines across 5 reels. Some games have wilds, scatter symbols and free-spin rounds to keep you entertained. These are very playable slots, though they do lack the interactive feature rounds which many other slots have nowadays. There are currently 12 SoftSwiss Bitcoin slots to choose from.
Bitoomba are an innovative Bitcoin casino which creates its own game titles. These are also part of the PlayFor system, which is licensed by other BTC casinos. You'll find 10 slots titles among their unique game selection. These are all based on a common framework, with some quirky themes including Wild Wild West, Pirates and Kitten Cash. These slots have up to 30 win-lines, and free-spin rounds. The interactive bonus rounds of the more advanced slot software houses are not included.
If you looking for truly innovative Bitcoin slots – then head for a casino which features BetSoft titles. These are included in the CoinGaming platform, which is used by several BTC casinos including BitCasino.io. These look fantastic, with animated reels and mini-games for the bonus rounds which can feel more like Pixar movies than anything in a slot. Most games are based on 25 line video slots, and are compatible with mobile devices. Titles to look out for include Good Girl – Bad Girl and Mr. Vegas.
BC-Casino has made PlayTech slots available to Bitcoin players. These are not offered in any official capacity, and playing them is entirely at your own risk – though these can be accessed from the US. PlayTech create some amazing slots title. Games to watch out for are the 'Marvel' superhero range, which includes titles like The Incredible Hulk and Iron Man 2. Animations from the films and interactive feature (bonus) rounds make these games a must-see.
Getting the Most from Bitcoin Slots
Bitcoin players now have a huge range of slots to choose from, ranging from simple games to the latest feature-packed video slot titles. There are a couple of checks you can make before you play to make sure that you get the most from these games. First, look out for cash out restrictions at some smaller casinos. If you win big, it could be frustrating to be limited to a few Bitcoins per week for withdrawals. Second, if you play an older style slot game, make sure you read the pay-table and adjust the coins you bet accordingly. You will often find the biggest wins require maximum coins. This can often be achieved for the same spin amount by lowering the size of each coin.